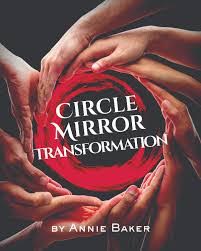 All Performances will be at Holliston Town Hall, 703 Washington Street, Holliston MA 01746
Circle Mirror Transformation
By Annie Baker
Directed By: Cindy Bell
---
Cast:
Randy Davinski
Lynda Slocomb
Sylvia Paladino
Amy Rochford
James Parr
Produced by: James Parr
Performance Dates:  10/27, 10/28. 11/3, & 11/4 @ 8pm
In Shirley, Vermont, Marty, an acting teacher, holds an "Adult Creative Drama" class at the local community center. The people who sign up for the class are Schultz, a recently divorced carpenter; Lauren, a reserved high school junior; Theresa, a former actress; and Marty's husband James. Marty takes the "students" through various acting and dramatic exercises; they act like trees, beds, and baseball gloves. In one exercise, they act as one another and tell their life stories. As a possible romance begins each of the group slowly reveals themselves. In a final exercise, Lauren imagines herself meeting Schultz in 10 years and they tell each other what has transpired.